A show for every mood.
I hate the phrase "strong female character". I understand the intent, but also, the fastest way to turn any potential consumer off a cultural product is to reduce it to marketing speak, a catch-all term meant to encompass a complex set of messages, all obviously designed to target 'us'. And by 'us' I mean any viewer who wants to see real, human women on screen rather than sexed-up, overblown or underbaked caricatures.
'Real' women, to borrow another cringe-inducing phrase, can be sexy, or funny, or boring by turns. Depending on the time of day, the situation, or any number of factors, we might be angry, silly, resigned, joyful, jealous, hopeful, none or all of these at the same time. We're strong and weak; perfect, and also flawed – because that's how humans operate.
It's a pity, then, that the full spectrum of this experience isn't captured on screen as often as it should be. Humans are messy creatures, and stories are richer when they embrace this – but it's harder to find stories that let women play in this space unabashedly and authentically. Maybe that's why some shows get saddled with the "strong female character" tagline, because it's both a clarion call for viewers starved of these characters, and a warning shot to anyone expecting the status quo to be upheld.
With that in mind, the following TV shows are just a few that buck the trend. By allowing women to breathe on screen, to showcase a wider range of human experience, these shows move past the limiting confines of the "strong female character" to something more genuine – and ultimately, more rewarding.
Note: This is just a small selection from the vast galaxy of shows out there, because otherwise this post would never end. And also, I haven't watched everything – so help a girl (and your fellow internet denizens) out and comment any recommendations below.
Fleabag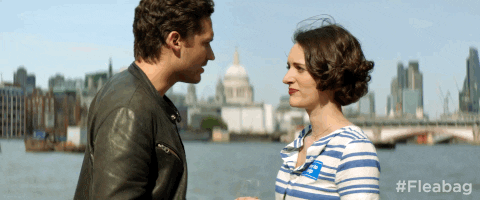 Watch if you: Want to laugh hysterically and maybe also cry.
Enough has been said about the genius of this show and its creator, Phoebe Waller-Bridge, without me adding more gushing praise, but let me just say that the Hype. Is. Real. Season 2, in particular, is one of the most perfectly contained arcs of television I have ever seen – PWB is a master of creating tension, drama and comedy and her precise delivery of character beats and storylines is awe-inspiring. If the swag of Emmys Fleabag recently scooped up doesn't sway you, I'll leave you with two words – Hot. Priest. Thank me later.
The Marvelous Mrs. Maisel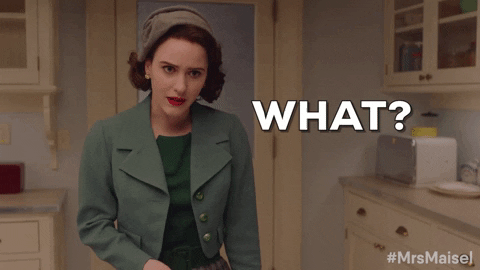 Watch if you: Want a period drama with thoroughly modern characters.
Whip-smart, quick-witted Midge Maisel (Rachel Brosnahan) is the heart and soul of The Marvelous Mrs. Maisel , but the show also shines a light on its worthy supporting cast, too. Tony Shalhoub and Marin Hinkle are pitch perfect as her long-suffering parents, and Alex Borstein deservedly picked up an Emmy for her turn as the brash manager with a heart of gold. This is perfect for watching if you want to feast your eyes on the vintage aesthetic of the late 50s without the repressed-housewife vibes that went along with that era.
Top of the Lake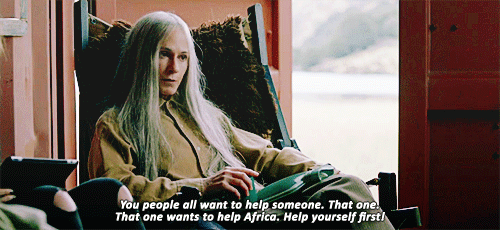 Watch if you: Want to fall down the rabbit hole of a twisty, dark detective story.
Part moody mystery, part loving ode to the wild beauty of the South Island (shout out to the homeland), Top of the Lake is a complex character-driven drama that's confronting and darkly beautiful. Elisabeth Moss stars as a detective investigating the disappearance of a 12-year-old pregnant girl, but as the story progresses, she starts unravelling. Created by Jane Campion, this is a show that will haunt you in the best of ways.
Honourable mentions: Mad Men, Orange is the New Black, Parks and Rec